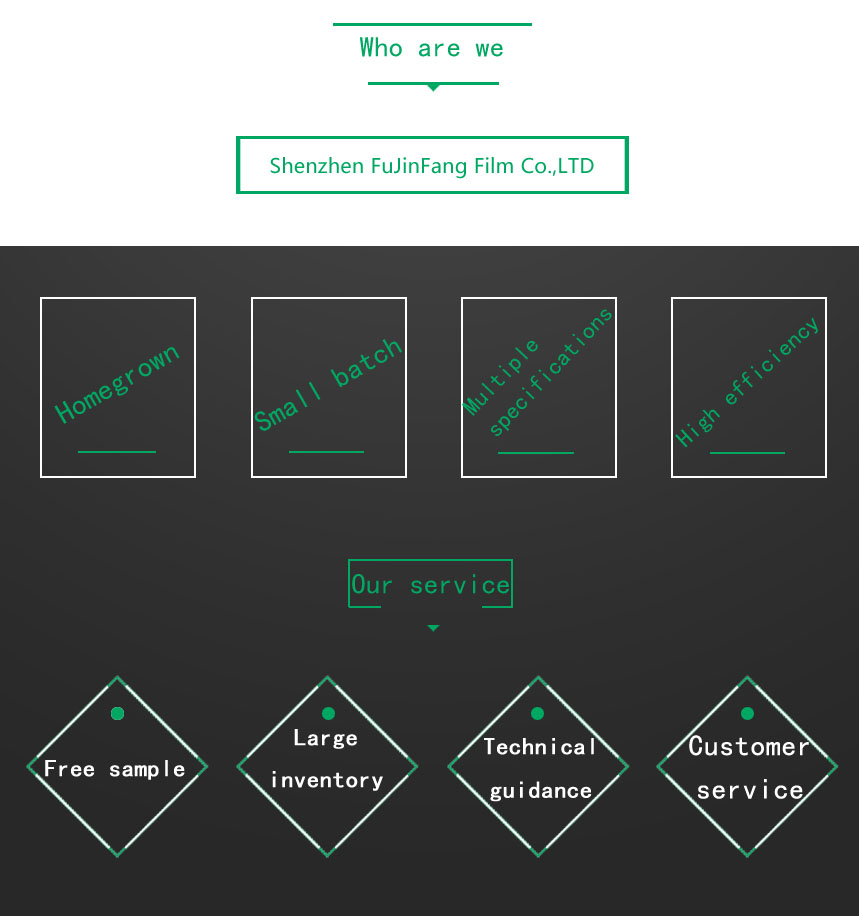 Shenzhen FuJinFang Film Co.,LTD,is an industrial enterprise integrating R & D, production and sales. Professional production of hot-melt film, water soluble film, hot melt hot glue and automatic film perm machine. "Fujin spinning for you" is the company's most simple pursuit. The company has established long-term and close cooperation mechanism with relevant domestic and foreign higher chemical industry institutions and research institutions, ensuring the leading edge in technology.。
The company has fifteen production lines of two advanced factories to produce high-quality products. We have applied the automatic control system to the hot melt adhesive film products in the same industry, and achieved excellent results, and ensured the uniformity and stability of the products to the utmost extent. Sexuality meets the needs of domestic and foreign markets where the continuous adhesive and thickness requirements of various types of adhesive film are very strict. According to market requirements, we have developed products with various specifications and performances. The quality has reached international standards, mainly used in embroidery, badges, underwear, clothing, packaging, footwear, textiles, leather, printing, gift crafts, automotive supplies, toys, Plastics and rubber industry, sportswear (shoes), casual wear (shoes), printing and dyeing, etc. The company's products have a good reputation in the market with complete varieties, reliable quality and stable performance.
The company has established a strict quality management system, from the technical research and development, raw material procurement, experimental analysis to production, factory inspection and other aspects have been strictly tracked and managed, to achieve a systematic analysis of data analysis, production control, file management and other series. Standardization eliminates the factory of substandard products. Today, environmental protection is the main theme, and environmentally friendly products that are traditional alternatives are expanding their applications.